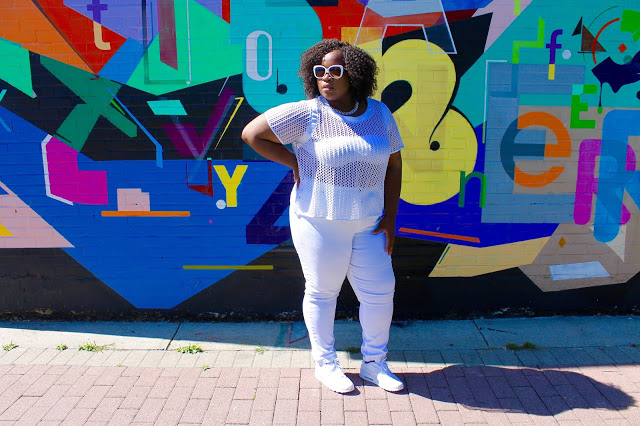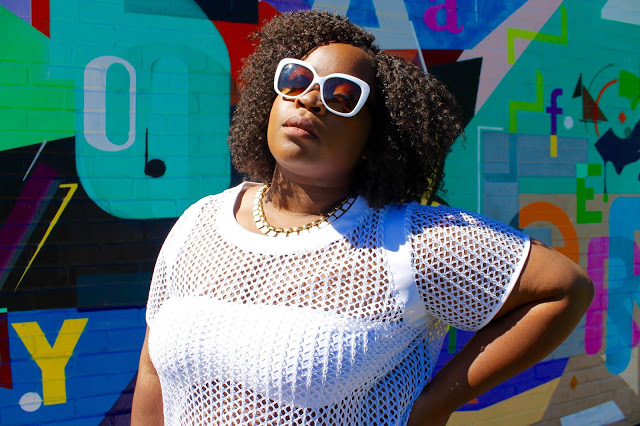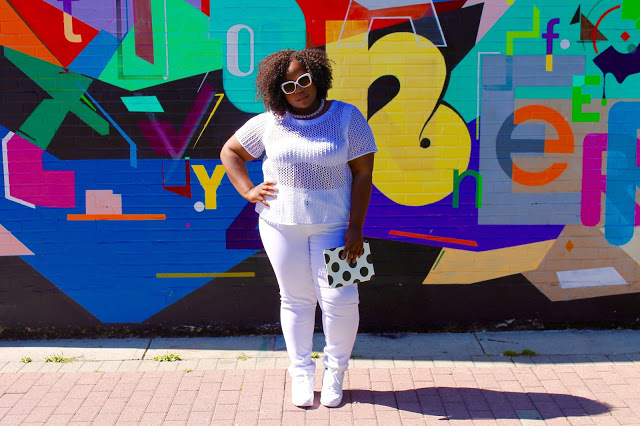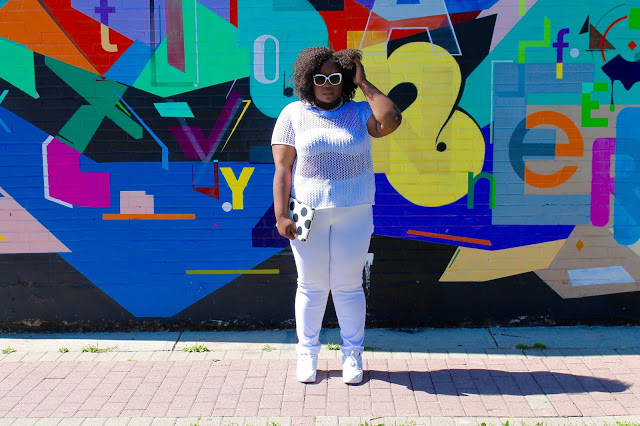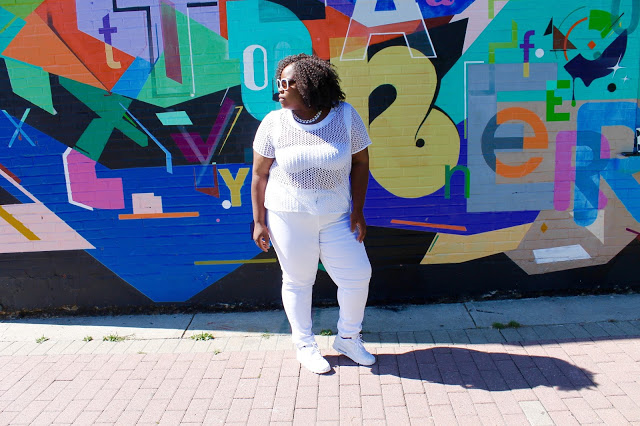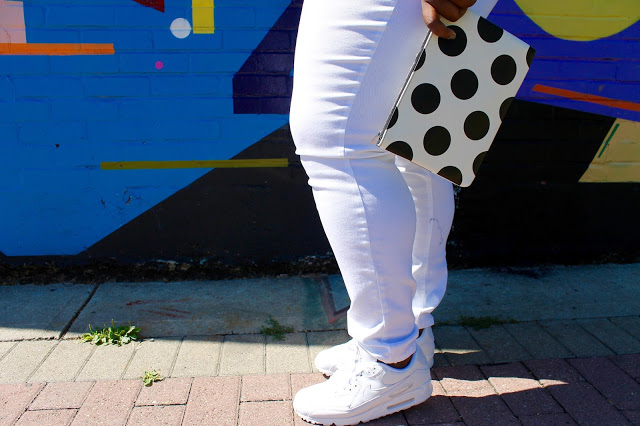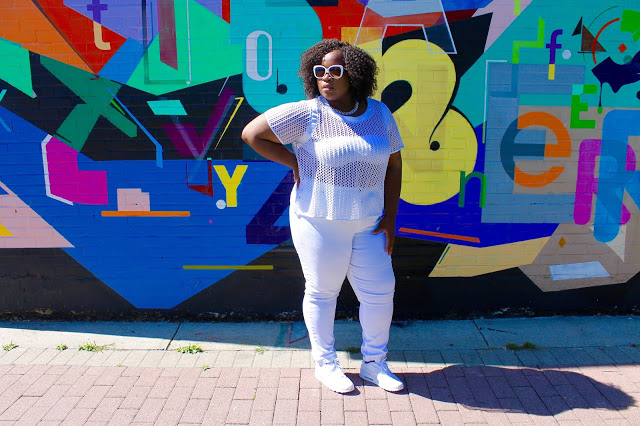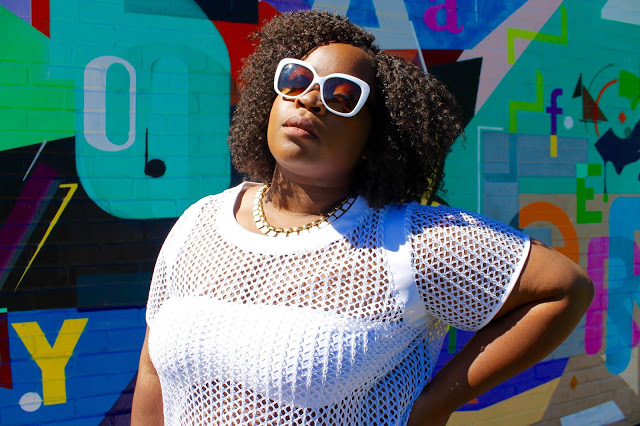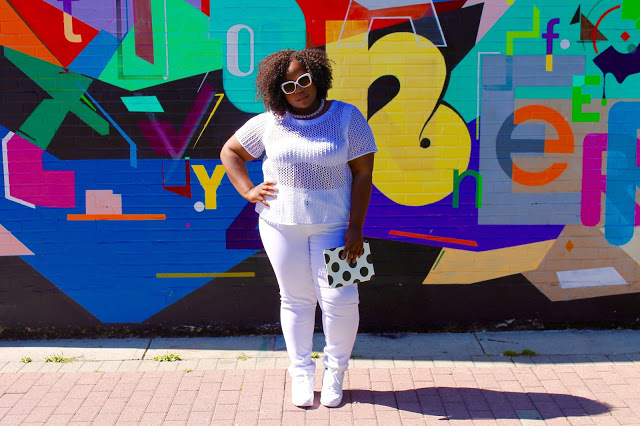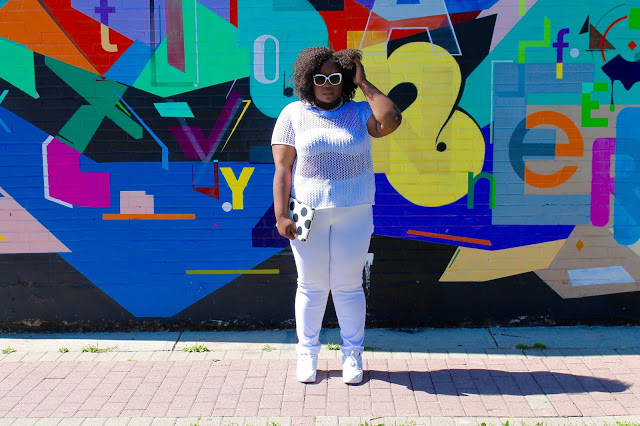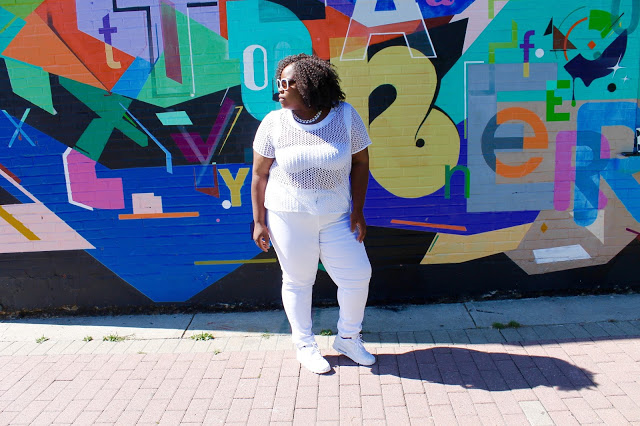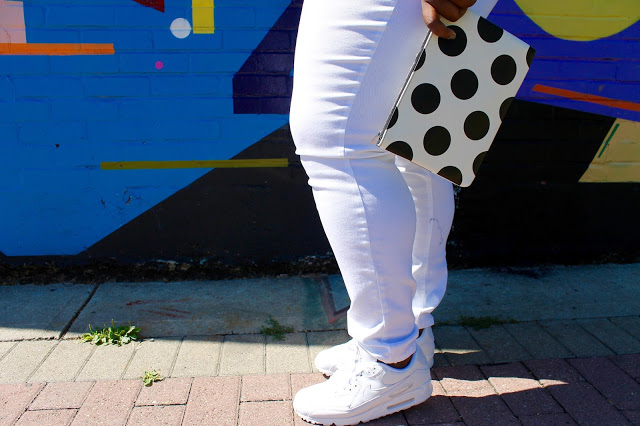 Short Sleeve Cropped Mesh Top - Penningtons | D/C Jeans Slightly Curvy Skinny White Jean- Penningtons | White Air Max 90 - Foot Locker | Spotty Clutch Bag - Asos | Sunnies - Aldo Accessories
There is nothing better than an all white outfit. Once you get over the stress that comes with having to navigate the world without getting a stain on yourself, an all-white outfit can become your best friend. What I like most about an outfit that incorporates one tone is that you can choose to style it which ever way you want, ranging from a very minimalist concept (swoon!) to an elegant and intricate evening ensemble (aka dinz with bae).
I decided to step completely out of my box and put together a sports luxe type outfit in all white. First of, let me start by saying sports luxe is such a challenging style to nail. I truly thought it would be easy.. throw a pair of kicks on an outfit and its sports luxe, right?
Nope.
I went through so many white blouses, joggers and jeans before I landed on this complete look. It taught me that on paper, putting together an outfit may seem easy, but once you start trying things on together and seeing how different cuts work with different materials, the process becomes a pretty involved one.
With that being said, I love the final product! I decided to pair a mesh t-shirt with a pair of white jeans to create the sports luxe look. Along side a pair of all white Nike Air Max 90s (bless), I threw on some killer shades and a understated necklace to tie everything together. Finally, because I couldn't help myself, I threw in a polka dot print clutch to bring it all together!
Disclaimer: I lasted all of 10 minutes before getting pink lipstick on my top. On the bright side, that was 5 more minutes than I thought I'd last.