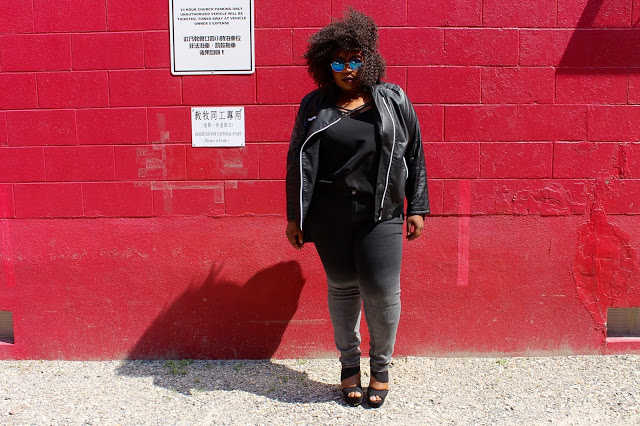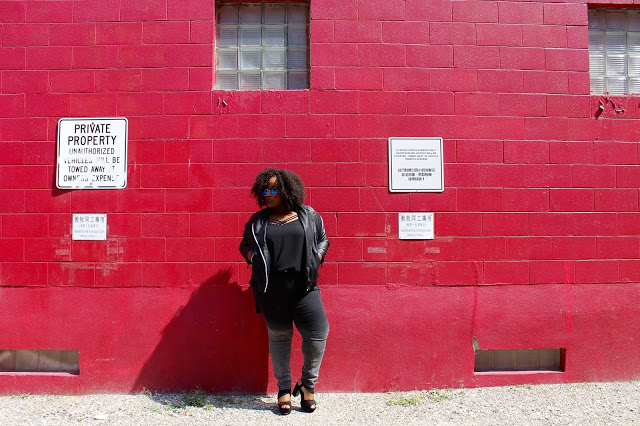 Motto Jacket with White Zipper Detail - MBLM Penningtons | L&L Ombré Skinny Jean - Addition Elle | New Look Inspire Strappy Cami Dress - ASOS | Wide Fit Black Chunky Ankle Strap Block Heels - New Look
I know it is only the middle of August, but it's time we start talking about the F word - fall. Summer has been so good to us, but the days are getting a little shorter and the wind is just a little bit too cool. It's time to say hello to trench coats, scarves and touches of leather and brace for falling leaves and pumpkin pie.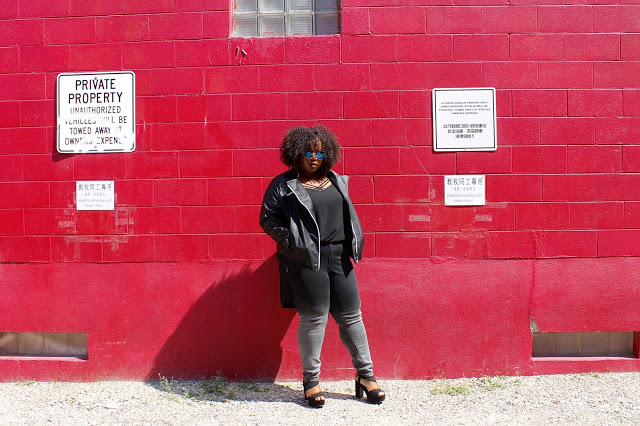 I decided to try my hand at a pre-fall look and bring back an all black everything outfit. Tapping into my inner yang, I scoured my favourite brands to put together a look that can help to effortlessly transition your wardrobe into the fall season. I started off with these wicked awesome pair of ombré skinnies from Addition Elle. Paired with a multi-strap cami dress that I tucked in at the front and a motto jacket with white detailing that picks up on the grey of the ombré, this outfit emanates some serious Erykah Badu vibes, and I'm all the way here for it.
I also decided to bring back the fro in all its wondrous glory. Big hair and tousled curls are great fall accessories in and of themselves, and I am more than happy to let them take centre stage throughout fall!