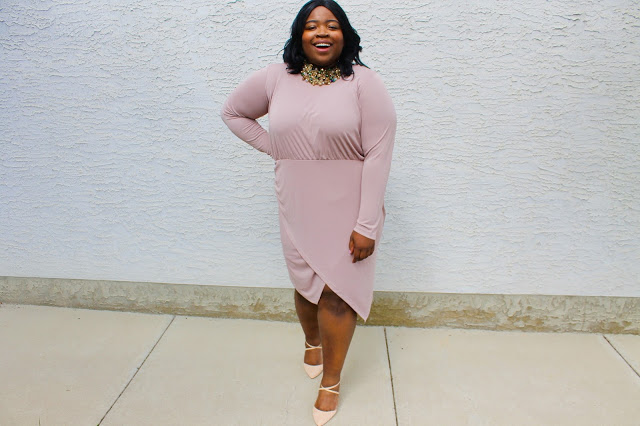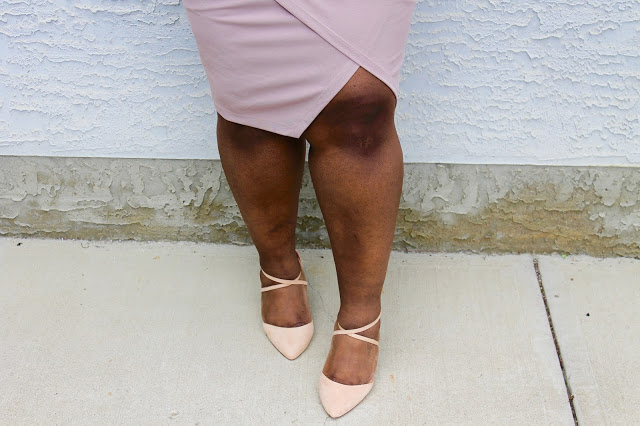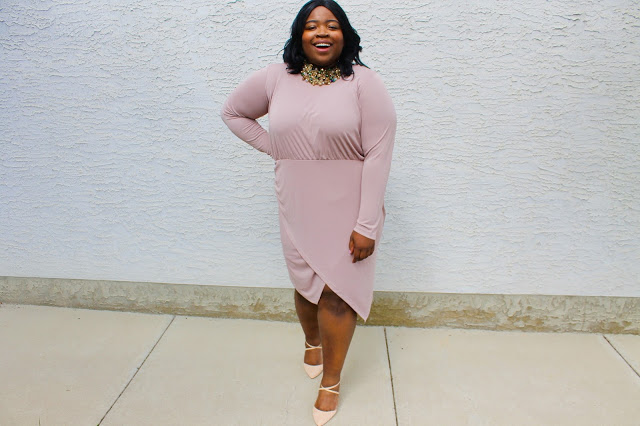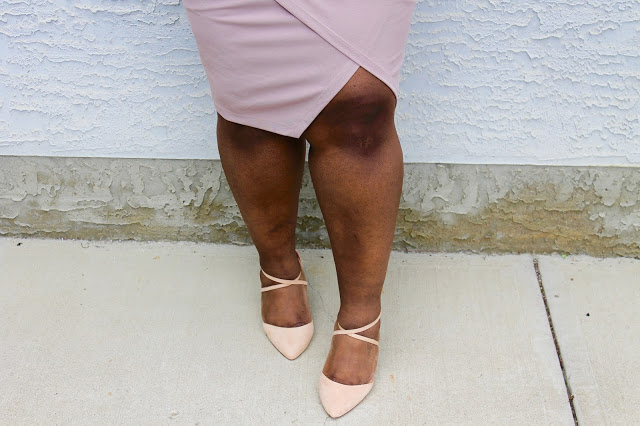 Rushed Wrap Dress in Jersey Crepe - Asos Curve | Sally Wide Fit Pointed Heels - Asos | Harmony Statement Necklace - Aldo Accessories
I decided to tap into my inner minimalist for this week's blog post. I fell in love with this Asos Curve rushed wrap dress as soon as I spotted it! The cut of the dress is simple and understated with a high neck and rushed detailing for a defined waist. The part of the dress that really spoke to me, is the wrap front and front slit to show off the perfect amount of leg. I paired this dress with simple nude pumps with criss cross straps that mirrors the wrap front detail of the dress.
I toyed with the option of leaving the dress accessory-less, but the high neck of the dress was the perfect cut for a statement choker necklace. I paired the dress with one of my favourite gem necklaces from Aldo Accessories. The high neck of the dress allowed the placement of the necklace to create a pseudo collar for the dress, adding more detail to the entire outfit.
This outfit goes to show that minimalism can be achieved in plus sizes. This has always been one of my major issues with plus size clothing - there is such a lack of simple, minimalist clothing out there for us! It's my dream to see a collection that has clean cut lines and androgynous, yet feminine, pieces in neutrals. Thats the dream - hopefully one day it will be a reality!