Sticking to the Essentials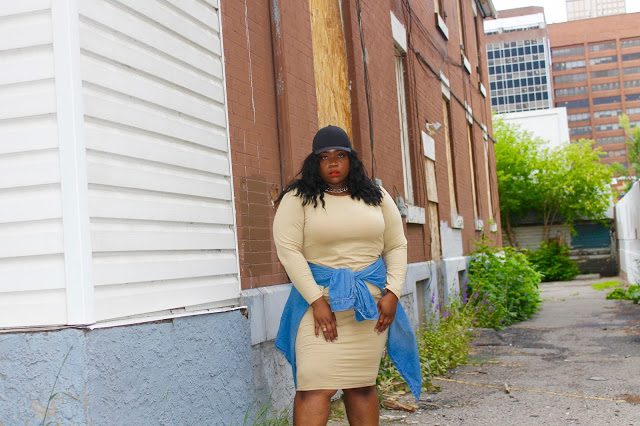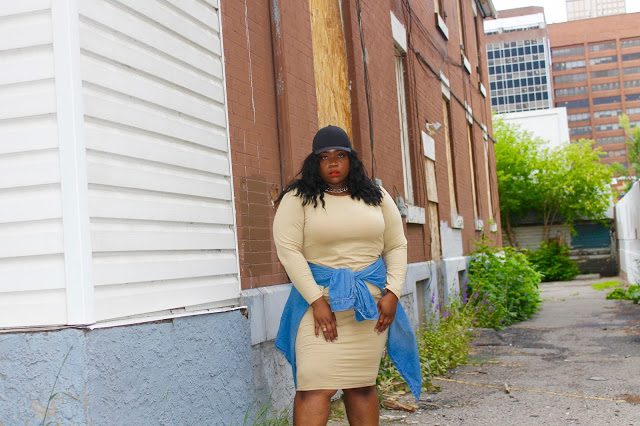 If you have been following my blog so far, it will come as no shock to you to hear how big of a supporter I am of Rebdolls. Plus size clothing companies and retailers have come leaps and bounds since my adolescent self started shopping in the plus size world. I remember sobbing legitimate tears while shopping because I couldn't find on-trend pieces in my size. I still have the same beef with the industry as a whole, although I certainly can't complain about the vast amount of variety plus size clothing has gained in recent times. Rebdolls is a retailer that, in my opinion, actually listens to everyday plus size women, like myself, and curates collections that speak to the sexy side in us all. Rebdolls by no means adheres to any sort of fashion rules, releasing pieces with low v-necks, cut outs and short hems. Rebdolls has become my go to destination for clothing that makes me feel great about my body, producing pieces that do not hold back for fear of what society will think of plus size women in crop tops and mini skirts. I feel so strongly about the message that Rebdolls puts out into the world that I have even written a Thank You Letter to the retailer thanking them for the work that they are doing to empower women of all shapes and sizes.
When Rebdolls recently announced the release of their Essentials Collection, I was excited to see how this va-va-voom retailer was going to bring plus size essential pieces into their repertoire. Headlined by Jordyn Woods, a new and welcome addition to the plus size modelling world, this entire collection spoke to my inner being. This collection has pieces that are simple, yet not readily available in plus sizes. I'm talking nude long sleeve body cons (like the one I'm wearing which can be found here), palazzo pants and crop tops in block colours that emanate comfort while still sticking to the level of sass I've come to love from Rebdolls. Not only are these pieces essential, they bring simple glam to the plus size world, filling a niche that I believe is sorely missing in our sizes. Some days all I want is to throw on a black mini skirt and halter crop top and just live my life. As simple as this sounds, for a plus size woman, it's asking a lot. I am so glad that a retailer is actually producing non-apologetic pieces for a wide array of body types and always caters to the vibe that plus size women are looking for.
 
I decided to style this piece in the simplest, most casual way possible. I set aside the 6 inch heels and opted for a pair of kicks instead. The addition of a baseball hat and denim shirt is my personal way of saying "yes, its my day off so step back". Any outfit I put together just wouldn't be right without a statement purse to tie it all together, so I decided to use this structured forest green number to tie everything together, With the addition of a gold choker and bright lipstick, this is pretty much what I live in on weekends and on my days off running errands and (trying) to be productive.
The bottom line is this - never let anyone tell you what you can and can not wear. Look to retailers like Rebdolls who never apologize for producing clothing that hugs and celebrates our bodies. If you want to wear a body con, crop top, or mini skirt, you go right ahead and do so. Your body should not dictate what you wear since fashion is such a personal expression of who you are. Once again, thank you Rebdolls for continuing to be a champion for self love and unapologetic fashion.