Plus Size Holiday Lookbook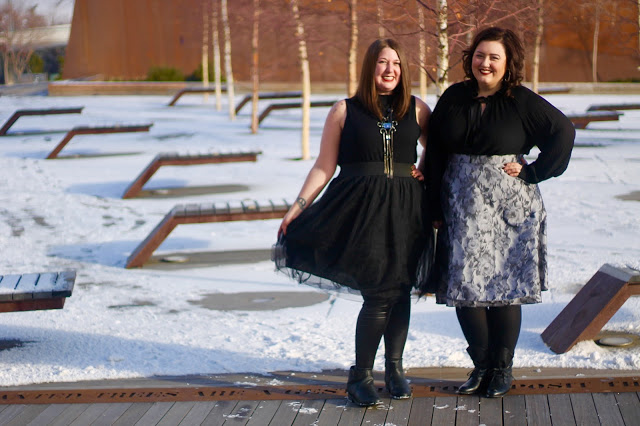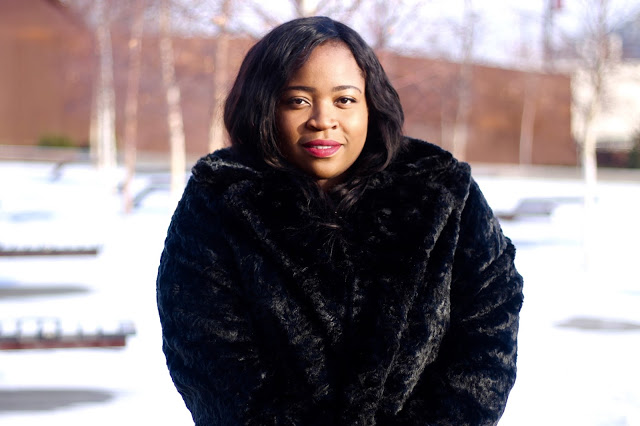 The Holiday season is right on our doorsteps and I couldn't be more excited. I personally take every occasion and cause to celebrate very seriously, but the Christmas season is by far my favourite. Not only does it bring about memories of family time and sipping eggnog by the fireplace, this time of year seems to always put me at ease. Be it the ending of a busy year or even just the fact that I get to spend weekends in unicorn onesies and eating my body-weight in festive cookies, the Holidays can't come soon enough.
Along with the cozy onsies and eggnog Netflix sessions comes Holiday parties. The number of Holiday gatherings and Christmas potlucks can be overwhelming, especially on your wardrobe. With each event being different than the last, it can be quite the juggling act getting outfits put together. But don't you fret! With the help of some Calgary babes, Kimberly and Mersadi, I have come up with a guide based on three looks, each put together by one of us, with essential pieces you can mix and match all Holiday season long!
Look 1: Feminine Edge by Kimberly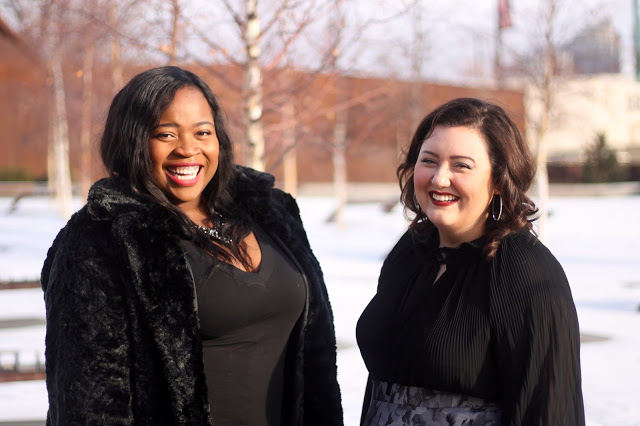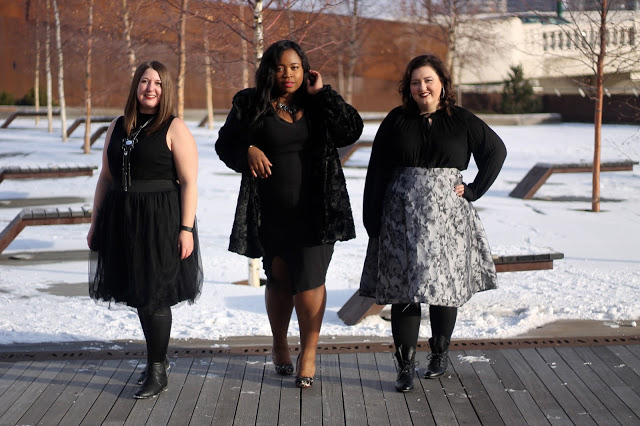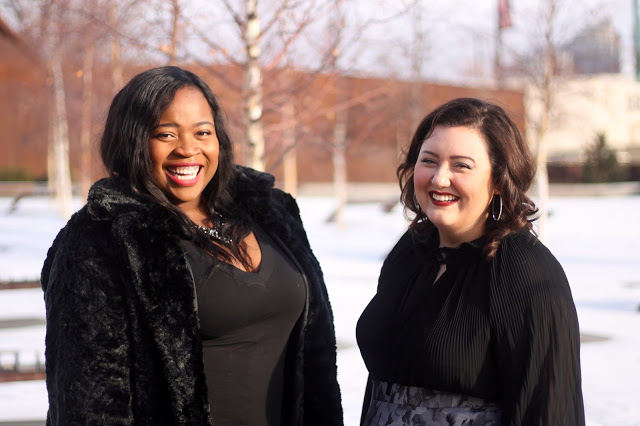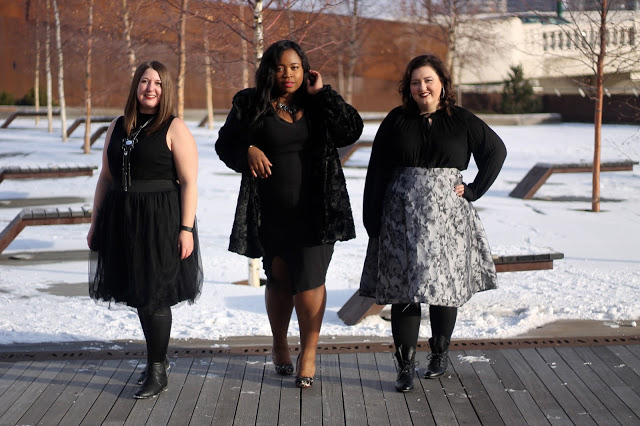 These three looks are unique yet are comprised of essential pieces you can mix and match to create new outfits. Some ideas include pairing a simple blouse with the Black Tule skirt from Kimberly's look with the cheetah print heels from my look, or rocking the Pennington fur coat from my look with some high waist leggings and the beautiful blouse from Mersadi's look. It's all about purchasing key pieces that you know can be re-worn and adding finishing touches from your own closet, saving both money and time!