Jean Culottes & Bare Shoulders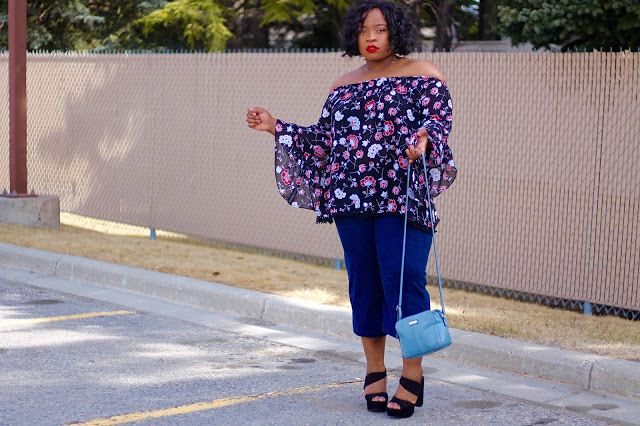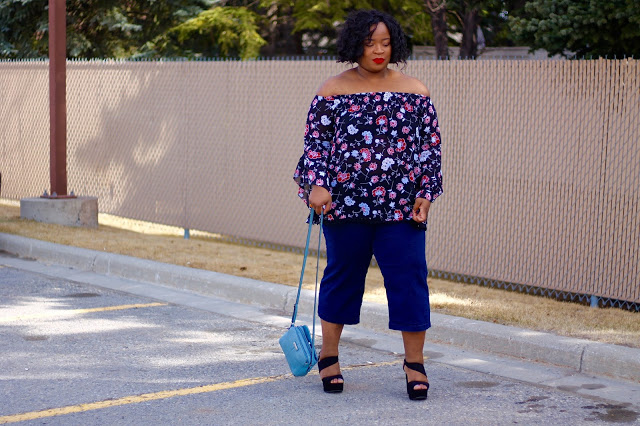 L&L Off Shoulder Chiffon Blouse - Addition Elle | d/c Jeans Slightly Curvy Jean Culotte - Penningtons
Denim culottes and exposed skin - what else is there not to love about this look? First of all, the fact that I was able to find culottes in one of my favourite fabrics is so clutch. I can proudly add these phenomenal jean culottes to my ever growing denim collection (no shame here). They are so comfortable and the stretch factor means that you can size down when buying a pair!
Secondly, getting to show my shoulders some love is why I fell in love with this off shoulder blouse from the Love and Legend Collection at Addition Elle. I, like many other curvy and plus size ladies, have stretch marks on my shoulders and down into my arms. I have spent the greater part of my life hating these and have tried everything from vitamin E oils to wrapping my arms at night to try getting rid of them.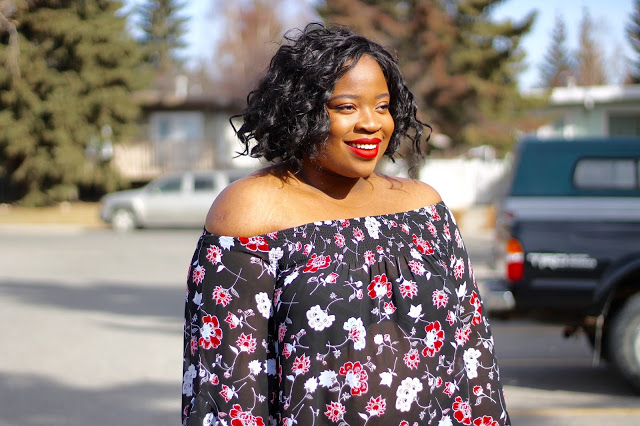 But then, I asked myself why? Why fixate so hard on parts of my body for the benefit of others? Stretch marks do no physical harm to me, so why stress over them? Once I aligned my thoughts in this manner, I actively stopped trying to cover parts of my body. You don't want to see my stretch marks? Cool.. look away! This mentality has helped in filling my closet with clothes I like rather than clothes that will cover me up.
This outfit is intentionally simple. Yes, it is sometimes fun to add layers of necklaces, rings and other accessories to spice up an outfit. But with this look, I opted for the less is more side of things. The neck line that this blouse creates is so beautiful and I did toy around with adding a choker of come sort; however, I found that rather than add to the overall look, it took away something unique about it. This taught me to appreciate the simplicity of certain pieces, providing them the space needed to shine!