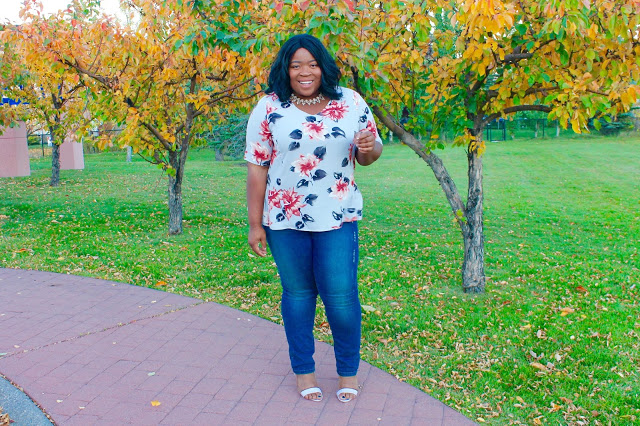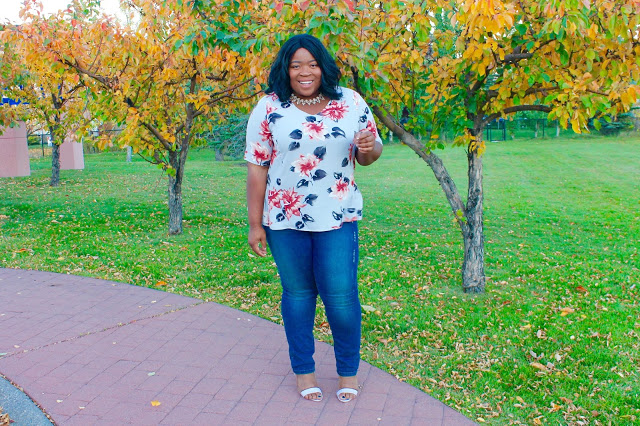 Floral Peplum Blouse - Junarose | Destroyed Slim Fit Jeans - Junarose
Calgary has been blessed by some unseasonably warm weather, and I am taking full advantage of it! With the trees turning their lovely fall colours and the grass getting just a little more brown, I thought it would be the best time to put on some floral and throw on a pair of comfortable jeans. No one does prints and denim quite like Junarose - a brand that I was introduced to early on this year. They are a company based in Europe, but North American retailers such as the Hudson's Bay and Penningtons carry their pieces both online and in store!
For this outfit, I paired the floral peplum blouse with a pair of slim fit jeans. I am so excited about this top, with the subtle peplum and short sleeves. It fits like a dream and adds the perfect amount of colour to the outfit. The slim fit destroyed jeans are a great buy and will definitely become a staple in my closet this fall. They hug all the right places and are the first pair of jeans that I've found that fit both my waist and my thighs (praise the Lord!), which is a huge selling point for all my thick-thighed sisters out there. I paired this all with some strappy sandals, but this look would be great with a pair of lace up combat boots and a leather jacket - all additions I plan to make wearing this outfit in the cooler winter months!