Orange Print Duster Jacket - Evans | Multicoloured Tile Print Tapered Trousers - Evans Pink High Vamp Cut Out Ankle Strap Heels - New Look | Ruby Woo - Mac Cosmetics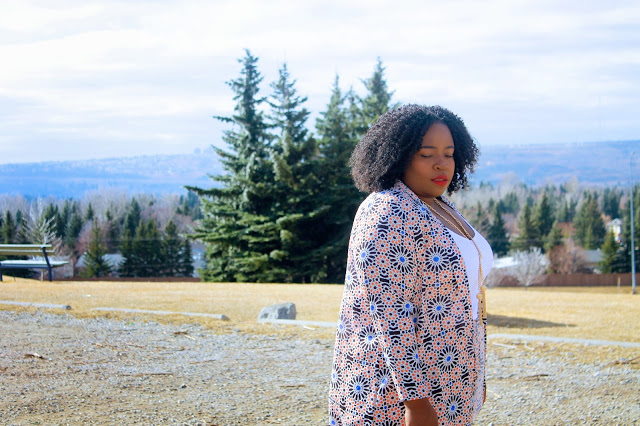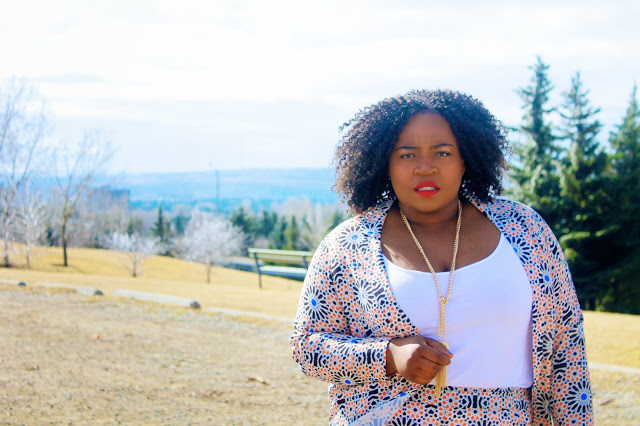 I love a good print more than the next guy, but styling this matching two piece set was quite the challenge. I really like the tapered cut of the tile print trousers because they add a wonderful length to the silhouette, hitting just above the ankle. In addition, the duster jacket length hits mid-thigh, providing an elongated look. The soft collar of the duster jacket adds a feminine touch to the androgynous cut of the entire set. I decided that the print was beautiful enough to hold its own, so simple accessorizing touches were the way to go. I paired it with a simple white tank top, long gold necklace and statement ring. A fun twist on this outfit would be to pair it with a silk, peach blouse or pale blue camisole, picking up the accented colours in the multicoloured tile print.
I paired the outfit with an amazing pair of cut-out heels from New Look's wide-fit selection. Not only are they comfortable, but the detail in them mirror the geometric print in the set. The pointy toe of the shoe helps emanate the elongated look of the entire outfit, helping the eye work down the body. Finally, I decided to do a neutral palate for my make-up, coupled with a bold red lip. Finding the perfect lipstick is hard enough; however, finding the perfect red lipstick is pretty much a quest for the holy grail. Ruby Woo by Mac Cosmetics is one of my go to lipsticks when I want a vibrant, unapologetic red tone, and it never fails to disappoint!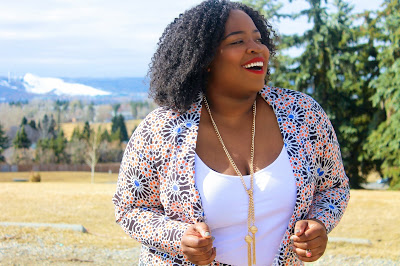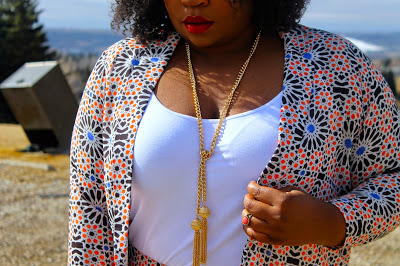 This is my take on an outfit that can be interpreted many different ways. I am curious to hear how you would style this differently. Feel free to leave a comment or tag me in your Instagram pictures of your take on this amazing Evans set!